V-Star 1100 Helmet Lock Relocation Footrest Bracket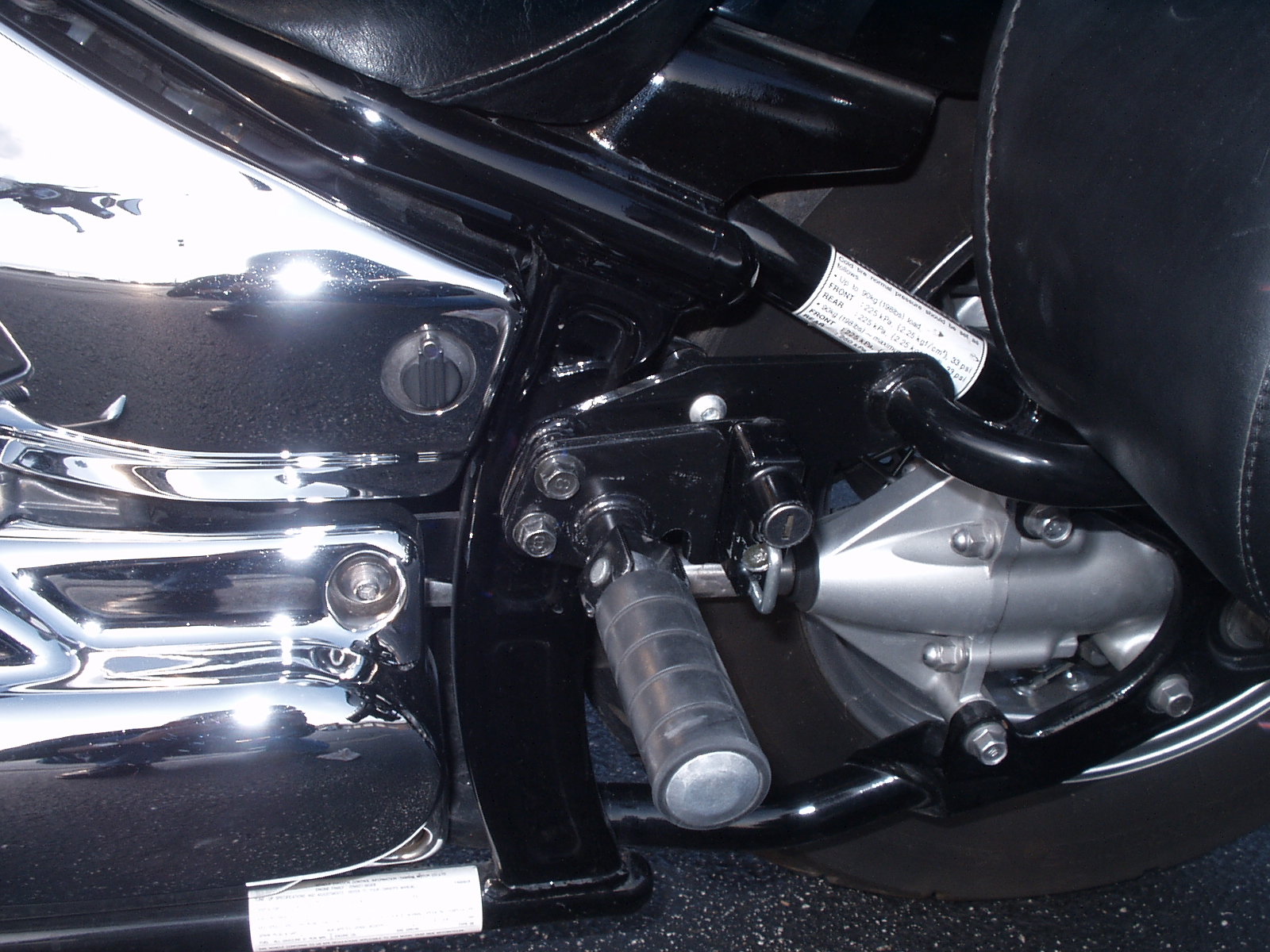 -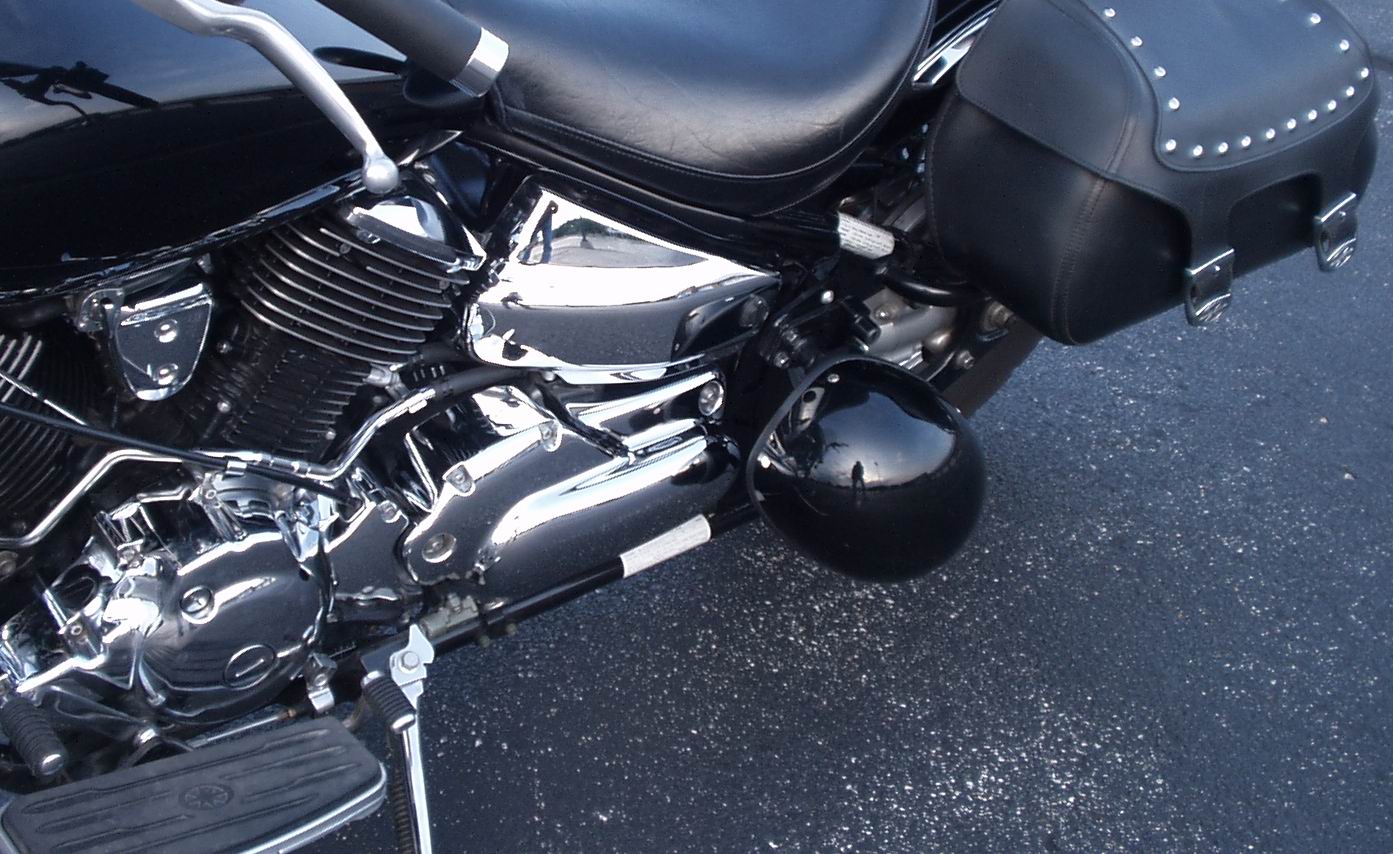 RELOCATE YOUR V-STAR XVS or Dragstar 1100 HELMET LOCK FOR IMPROVED LOCATION AND USE WITH SADDLE BAGS.
V-Star 1100 riders with saddlebags have either removed or covered the factory helmet lock under the fender. Relocate the factory helmet lock to the passenger footrest and secure your helmet and personal items.
Your helmet can be hung on the footrest and secured with your factory helmet lock. Secure other personal items with the utility of your helmet lock.
Try it now - Just go hang your helmet on your bike footrest and see how it works. Use a security cable and lock your helmet and coat when you place them on the handlebars, mirror, seat, or inside your saddlebags.
USE YOUR HELMET LOCK AND PREVENT LOSS.
The V-Star helmet lock relocation bracket installs under the factory footrest bracket. Remove the two bolts on the footrest and install the VStar lock relocation bracket. Install your factory helmet lock on the relocation bracket.
View Video of the V-Star 1100 Helmet Lock Relocation.
The V-Star 1100 helmet lock relocation bracket includes a security cable.
MOTORCYCLE SECURITY CABLE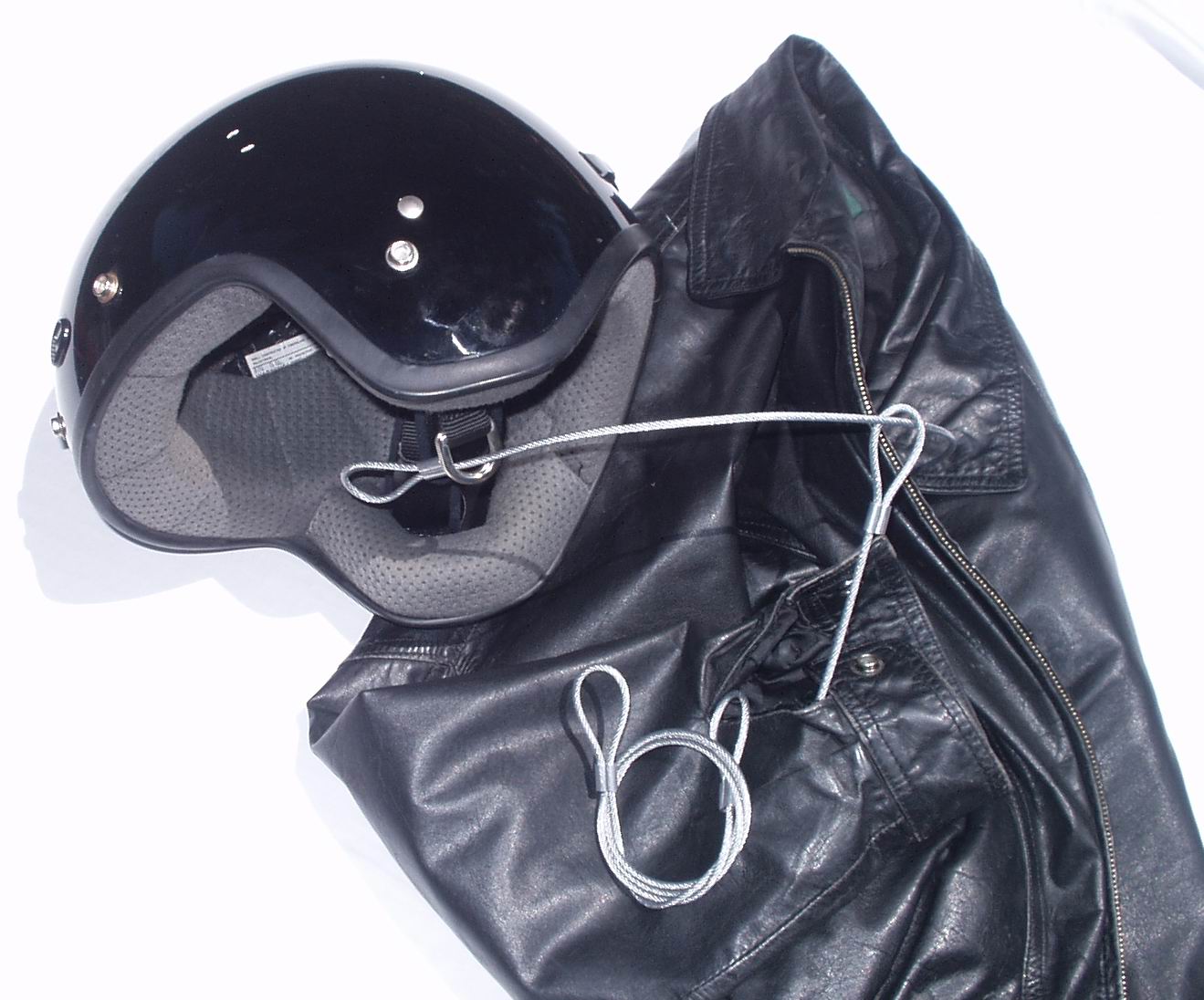 MOTORCYCLE COAT HELMET ACCESSORIES LOCK CABLE.
PROTECT YOUR COAT, HELMET OR OTHER PERSONAL ITEMS WITH THE MOTORCYCLE SECURITY CABLE.
Secure your coat and helmet by looping the security cable through the arm sleeve, or D-ring strap of your helmet. Attach the other end of the cable to your existing motorcycle helmet lock, or padlock on your motorcycle.
 Made of high strength steel cable for protection of your personal items. This product is a deterrent to theft. No motorcycle security device is completely effective in preventing all theft.
Not for load bearing use or climbing.
This product includes one bracket and one security cable mailed by USPS.
Buy It Now and Get It Now for $24.95!
Available on ebay.
Fast delivery - mailed usually same or next day.
No Risk or Regrets with Money Back Guarantee.
Cost for shipping, and handling is 4.95 for USPS to the lower 48 states. NO INTERNATIONAL BUYERS AT THIS TIME. Please pay with PayPal, money order, cash, check, gold, or silver. Bid with confidence. Money Back Guarantee if you are not satisfied with your purchase.
The V-Star / Dragstar 1100 helmet lock relocation was developed for the many riders like myself that had removed their helmet lock when saddlebags were installed. I had not been satisfied with any other relocation of the lock. I have received positive responses from riders that use this product.
This is a limited time offer on eBay for small first production manufacturing. Development, production, and labor costs are high. Price reflects these expenses. MADE IN THE USA.
Email any questions or reservations you have about buying the V-Star 1100 Helmet Lock Relocation and Security Cable. Mark@brazilmission.net
Search the Internet for AIS disabling, starter painting, and other FREE tips and modifications for your motorcycle.
Link to VStar.Brazilmission.Net for other V-Star 1100 modifications
We hope to improve the motorcycle experience for V-Star and Dragstar riders.
Have a good day and a safe ride. And RESPECT other bikers.